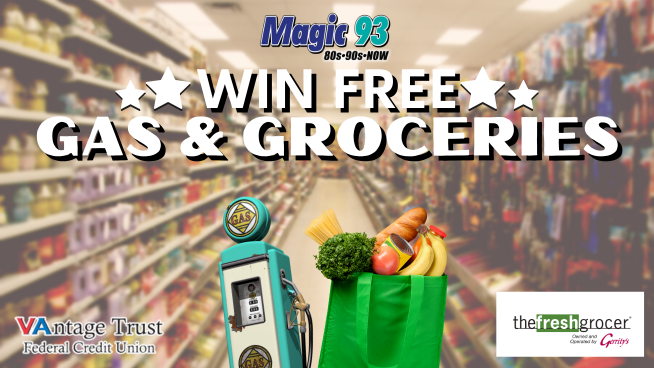 Gas and Groceries
Gas and Groceries is BACK on Magic 93!
We're giving you the chance to score $100 in gas AND $100 in groceries EACH weekday PLUS Thousand Dollar Thursdays where you can score $500 in gas and $500 in groceries!
Tune in each weekday with Frankie & Jocelyn to hear the "Winning Time of the Day" announced at 8:10am then tune in again during that hour for the keyword to be announced. When you hear it, text it in to 1-800-MAGIC93. We'll text you back to confirm your entry.
One local winner will be chosen each weekday to win!
Brought to you by: Vantage Trust Federal Credit Union – Home Equity as low as 6%
Brought to you by: Gerrity's, The Fresh Grocer
Official Rules for Gas and Groceries 5-15 to 6-9