Frankie Warren
Mornings – 5:30am to Noon
On Friday's Show:
The Magic of Christmas continues!
Win $235 with the Free Money Birthday Wheel right after 7:30!
Whatever Happened to…? at 7:45.
Win tickets to Disney on Ice at the arena!
Big holiday winning with Frankie and Jocelyn's Favorite Things.
Get started at work with a Commercial Free All Music Hour at 8:35!
---
Hey it's me, Frankie in the Morning.
Here's a little bio for you.
I was born and raised in Wilkes-Barre, went to Bishop Hoban High School and King's College.
I've been on the radio since 1978! And on Magic 93 since November of 1988.
I love doing the morning show and sharing every day with you.
My wife Erin and I were married on September 5, 1998.
We adopted our daughter Valerie from Guatemala on September 5th, 2005.
I love sports, traveling, movies and spending time with my family and all of our good friends.
Life is good.
Thank you for listening and for checking out our website.
Weather Each Morning w/our friend Logan Westrope of WBRE/WYOU Eyewitness Weather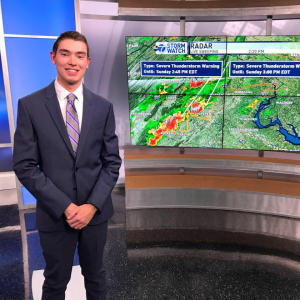 @loganwestropewx
---