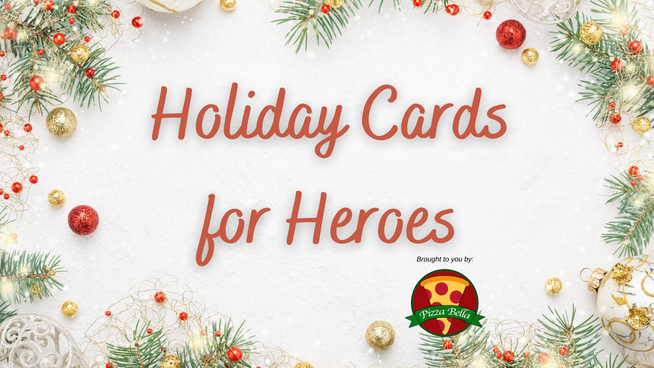 Help us present Christmas Cards to our Veterans!
The primary goal of "Holiday Cards for Heroes: Christmas Cards for Vets" is the collection and delivery of personalized, signed expressions of respect, caring and gratitude to our Veterans.  ​
Your personalized signed holiday cards reflect your genuine support and appreciation of our military heroes, letting them know that they are not alone or forgotten during the winter holiday season.  ​
Drop off purchased or homemade cards at any of our collection locations now through December 18th.  We will be taking them to the Wilkes Barre VA Hospital to spread some cheer and appreciation to the Veterans of this great country that gave so much.​
DROP OFF LOCATIONS:
Pizza Bella – Nanticoke, Ashley, Dallas, Forty Fort, West Pittston and Mountaintop
Cumulus Radio Group – 600 Baltimore Drive, Wilkes Barre
Thank you for your support!