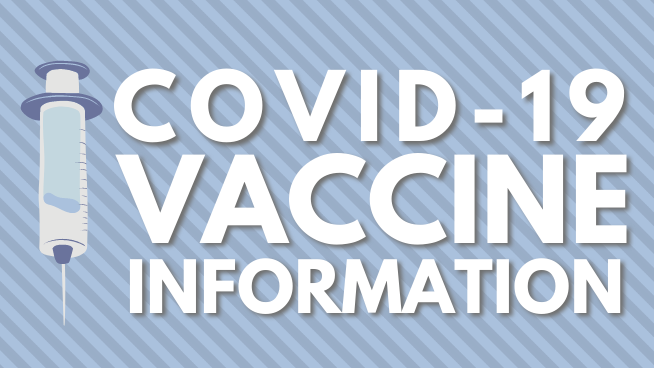 Find out what phase PA is currently in, who is eligible, where to get vaccinated and more important information regarding the COVID-19 vaccine.
For the most up to date info, visit the PA Department of Health's website (click here)
New CDC Guidance as of May 13th: Fully vaccinated people can stop wearing masks.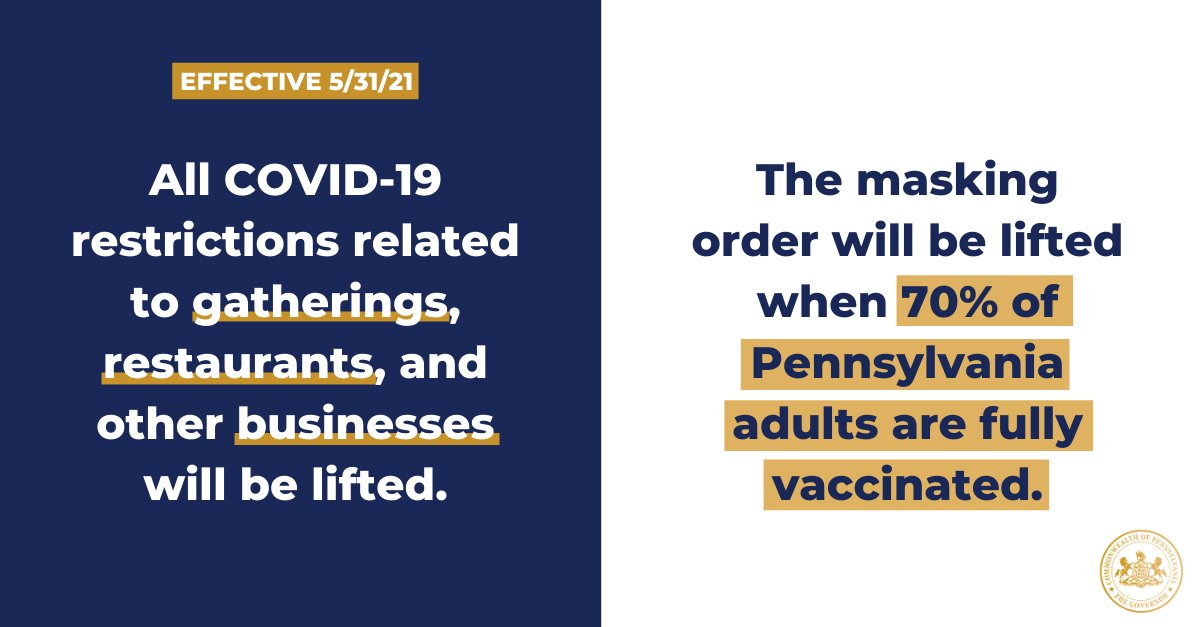 We are in Phase 2 of Pennsylvania's vaccine rollout. All Pennsylvanians age 12 and older are eligible to receive a COVID-19 vaccine.
All individuals not previously covered who are 12 and older and do not have a contraindication to the vaccine (note that at this time, only the Pfizer-BioNTech product is approved for those age 16 and 17)

To find an appointment near you, click here
The Pennsylvania Department of Health is working to ensure all enrolled vaccine providers have information publicly available for those currently eligible to be vaccinated. This map will be updated as more locations receive vaccine. Click on a marker to see details on vaccination locations. Green dots indicate a facility has received vaccine and may have vaccine availability and red dots indicate a facility does not have vaccine available.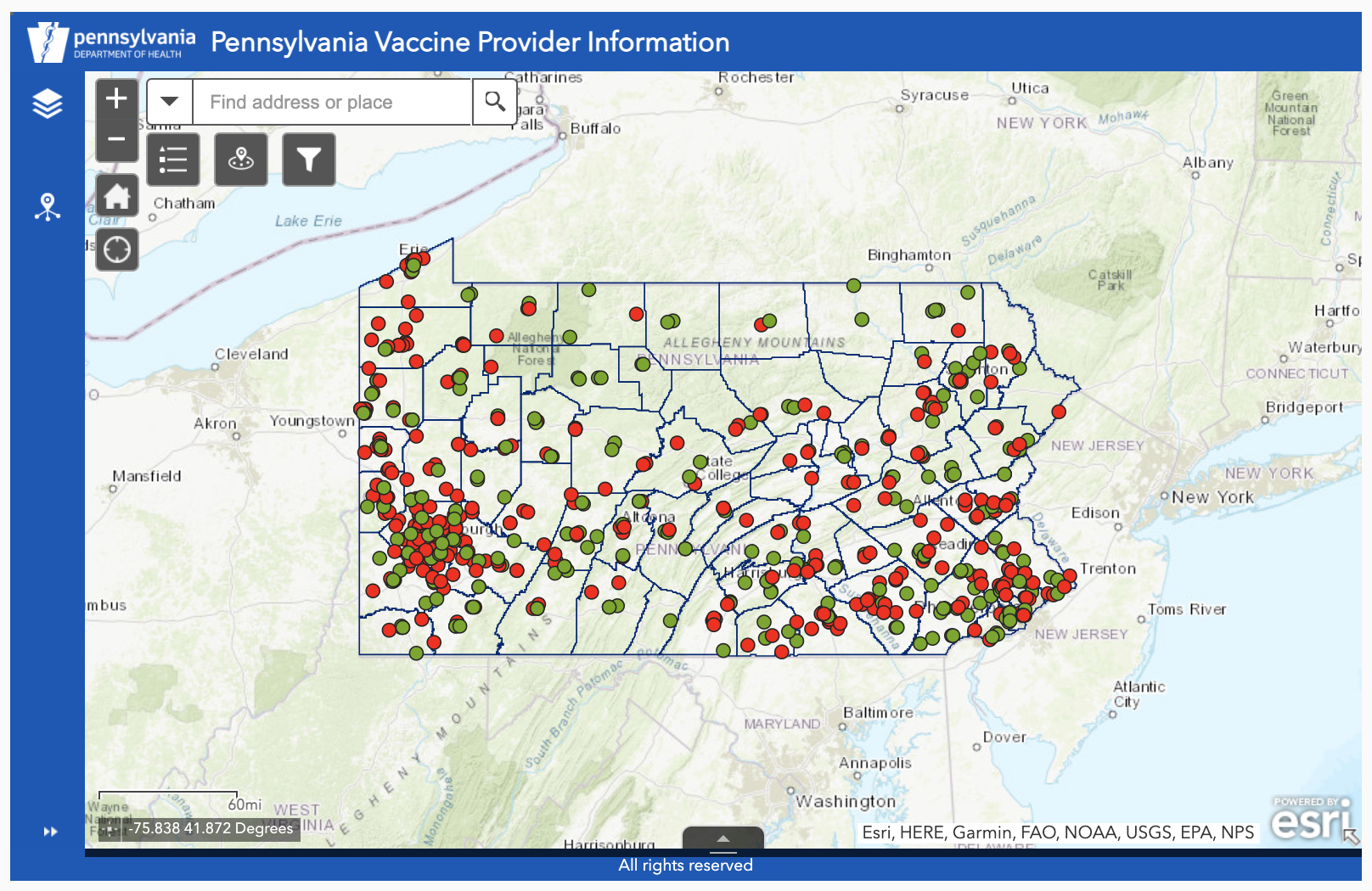 Questions about COVID vaccines? Call the PA Health Hotline at 1-877-724-3258